---
18

Apr 2023
EU solid biofuels consumption reached new highs in 2021
The European Union had never used as much solid biomass for energy production as in 2021, when production exceeded the 100 Mtoe threshold for the first time (100.5 Mtoe, 7.5% more than in 2020), supported by a year-on-year increase in consumption of 8.1% to 104.2 Mtoe, according to preliminary data collected by a EurObserv'ER report. This trend extends to all its forms, from roundwood, pellets, wood residues and by-products, which is the reason why solid biomass is consolidating its position as the leading renewable energy sector in the European Union.
As for the use of wood pellets in the European Union, the report indicates that the residential and commercial sectors accounted for 66.1% of consumption, while industry accounted for the remaining 33.9%.
In the particular case of Spain, both consumption and production grew by 4.53% to 5,278 Mtoe, thus being a sector that was completely self-sufficient without having to resort to imports.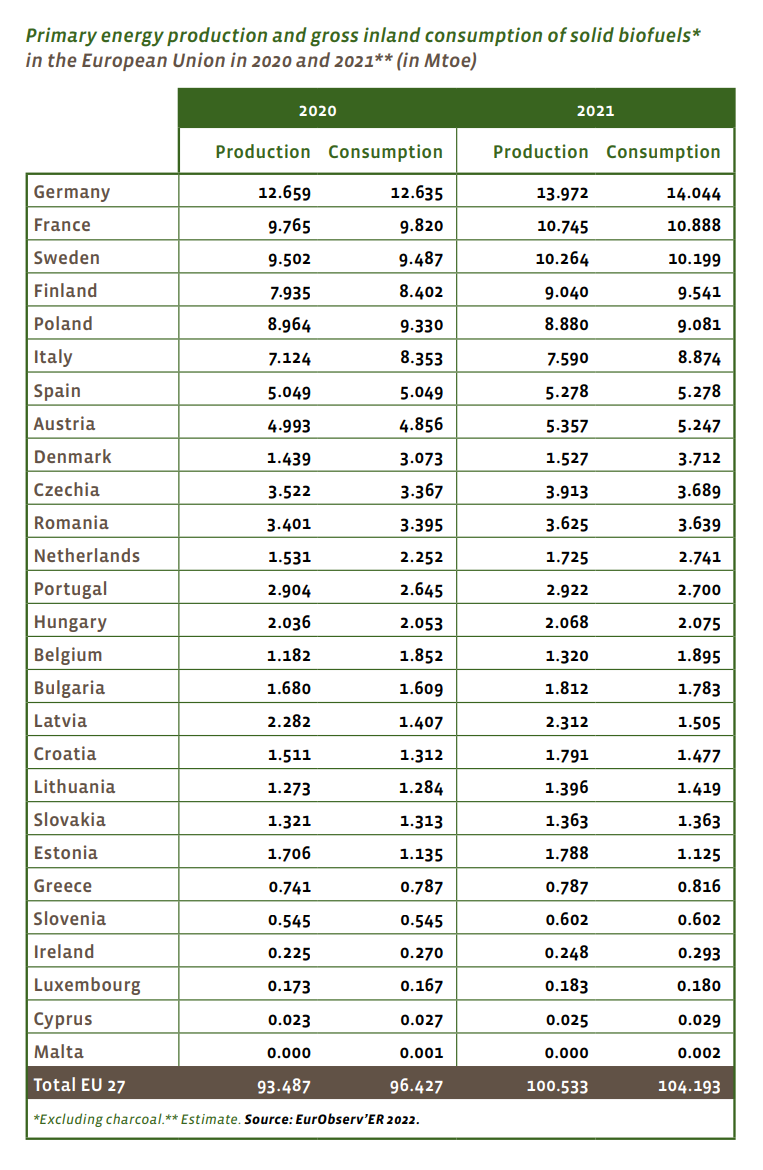 Causes of consumption growth
In EU terms, the increase in the consumption of solid biofuels is mainly attributable to two reasons:
In the first place, heating needs in 2021 were higher than in previous years. Many European regions experienced unusually high energy demand between March and April, suffering from a harsher early spring, which unexpectedly sustained pellet demand, especially in the residential and commercial sectors.
Secondly, the energy crisis triggered by the Russian invasion of Ukraine in February 2022 and all the preceding geopolitical tension exacerbated pellet demand, as a refuge from rising fossil energy prices.