---
11

May 2012
First RHC Week at the European Parliament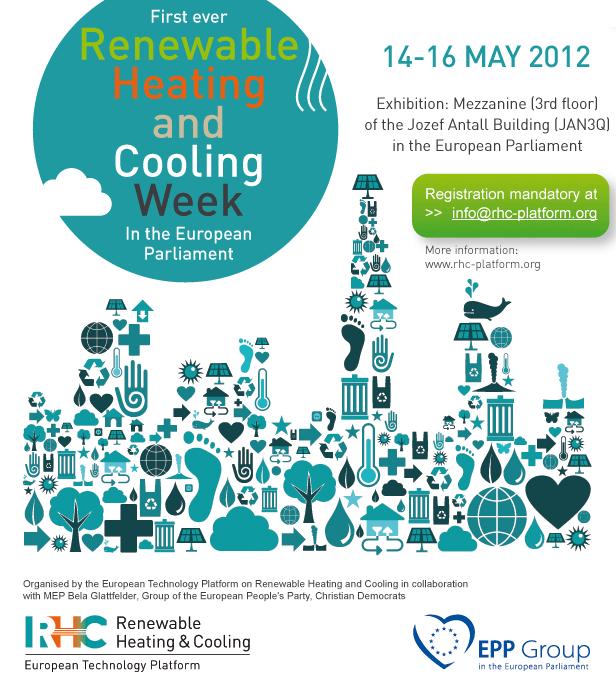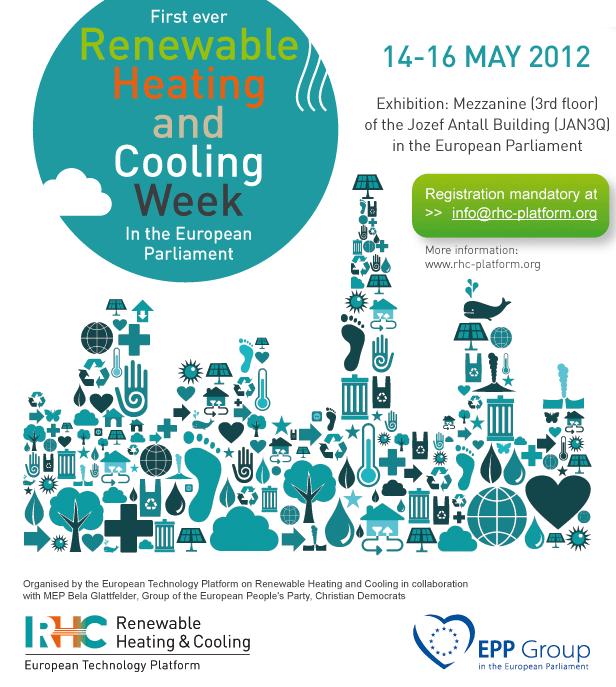 Combating climate change and ensuring the security of energy supply represent profound challenges for Europe. Adapting the current energy scenario into a truly sustainable one will require realising the full potential of renewable energy sources to satisfy the heating and cooling demand– which accounts for around half of the EU's final energy consumption.
The European Technology Platform on Renewable Heating & Cooling (RHC-Platform) brings together stakeholders from the biomass, geothermal and solar thermal sector – including the related industries – to define a common strategy for increasing the use of renewable energy technologies for heating and cooling.
From 14 to 16 May 2012, the first Renewable Heating and Cooling Week will take place in the European Parliament in Brussels.
The full RHC-Platform programme will include exhibitions on Renewable Heating and Cooling technologies, a policy event and a workshop on Heat Pumps.
The events are being organized involving major European stakeholders as well as representatives from the Solar Thermal, Biomass, Geothermal and Cross-Cutting sectors.
For registration please contact info(at)rhc-platform.org.
Further information is available here and the draft programme is available here.